Model Tartar
Pelshatte. Pelshuer /  Fur Hats
Handmade: Jane Eberlein Samarkand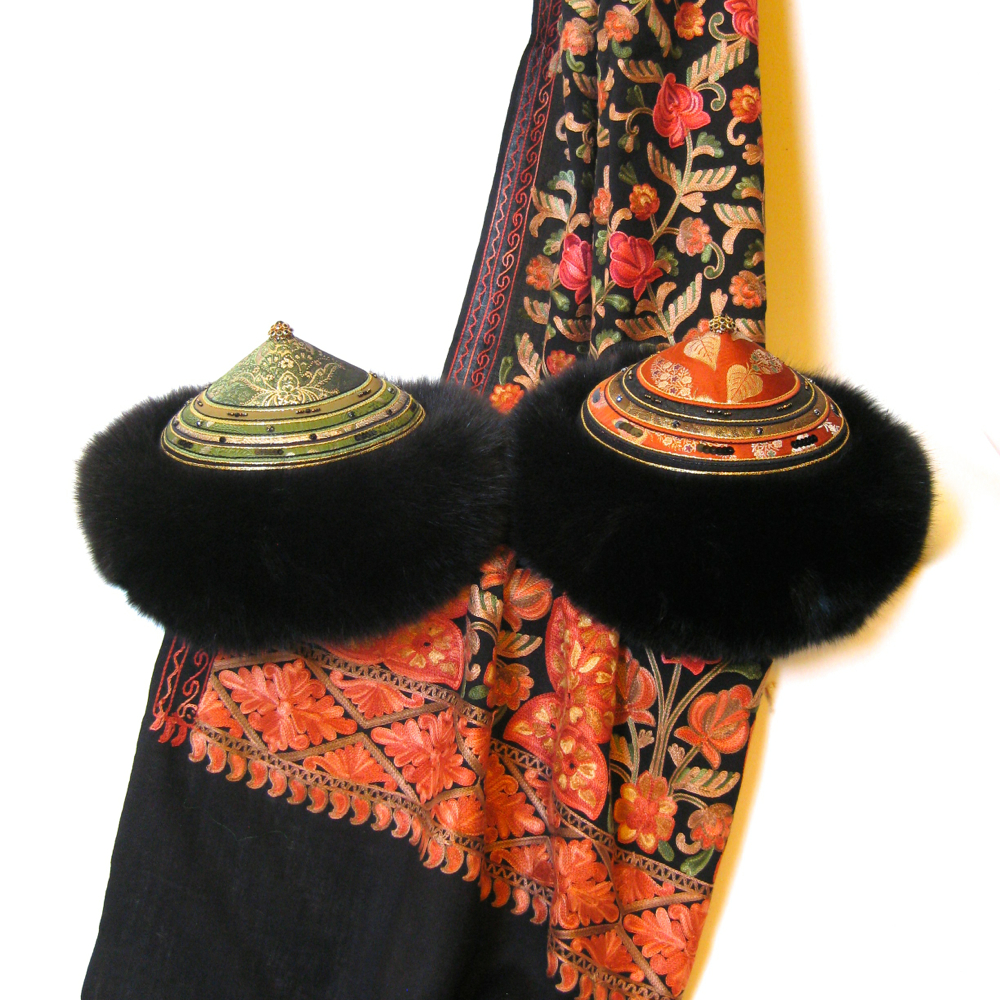 Inspirationen til denne  håndbroderede pelshat med kant af ræv, stammer fra de gamle Mongolske og Tartar stammer fra Centralasien. Læs mere om pelshatten Model Tartar i menuen: Pelshatte / Fur Hats
The inspiration for this voluminous fox-brimmed hat is the ancient Mongolian and Tartar tribes.
The crown is sewn of various brocades and hand embroidered with
Swarovski crystals, pearls and sequins and brimmed with shadow fox.
PRISLISTE KAN DOWNLOADES HER,  PDF :
BESØG SAMARKAND´S NYE ONLINESHOP, HER KAN DU BESTILLE ELLER KØBE UDVALGTE VARER ONLINE:
Siden er opdateret 25.09.2019.